Picsart Texture Generator API for eCommerce
Create new and unique designs from any image or photo with our Texture Generator API.
Endless Design Possibilities for Custom Merchandise and Products
Perfect for merch and home interior products such as pillows and wall art, Texture Generator gives anyone the ability to create brand new designs from literally anything. Just upload and see what fun new designs emerge.
Improve the Shopping Experience on Your eCommerce Platform
Picsart Remove Background API can be used by eCommerce businesses to create custom product listings, making it easier for customers to find and purchase products that match their preferences. By providing customers with the ability to create custom designs and remove backgrounds, eCommerce businesses can improve the overall shopping experience on their platform and increase customer satisfaction. With seamless integration and easy-to-use features, Picsart Remove Background API is a valuable tool for eCommerce platforms looking to enhance their offerings.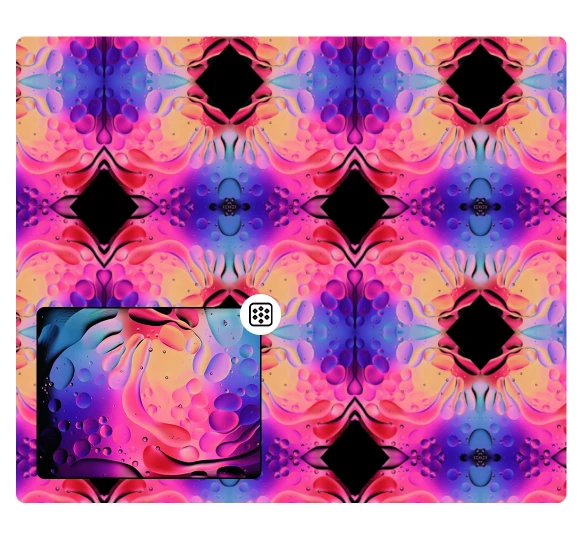 Texture Generator API for eCommerce FAQ
With the Picsart Texture Generator API, you can create one-of-a-kind designs for your eCommerce store that will set your products apart from the competition. By uploading images or photos of your products and applying textures, you can create custom designs for a wide range of products such as pillows, wall art, and other home decor items.
Yes, you can use the Picsart Texture Generator API to create personalized products for your customers. With this tool, you can allow your customers to upload their own images or photos and apply textures to create unique designs for their products. This can be a great way to increase customer satisfaction and loyalty by offering a personalized shopping experience.
Some testimonial text. To be added.
Need More Creative Solutions for Your Platform? We've Got You Covered.